Our current flatmate #3 is moving back to Auckland on the 26/27th of November and we're looking for a new one to take his place on our lease.
Flat is a 3-bedroom upstairs on Thompson St Mt Cook – 5mins walk to Manner's Mall (or what's left of it), 15mins to Lambton Quay or Courtney Place.
Current occupants are myself and @macropiper, ideally looking for a similarly geeky person, preferably reasonably tidy since I'm tired of picking up after others.
Room is reasonably large, big enough to fit a double bed and a desk.
Internet connectivity is provided via wifi and ethernet from a Telstracable modem. There is a small lounge with TV, PS3 & computer for video playback.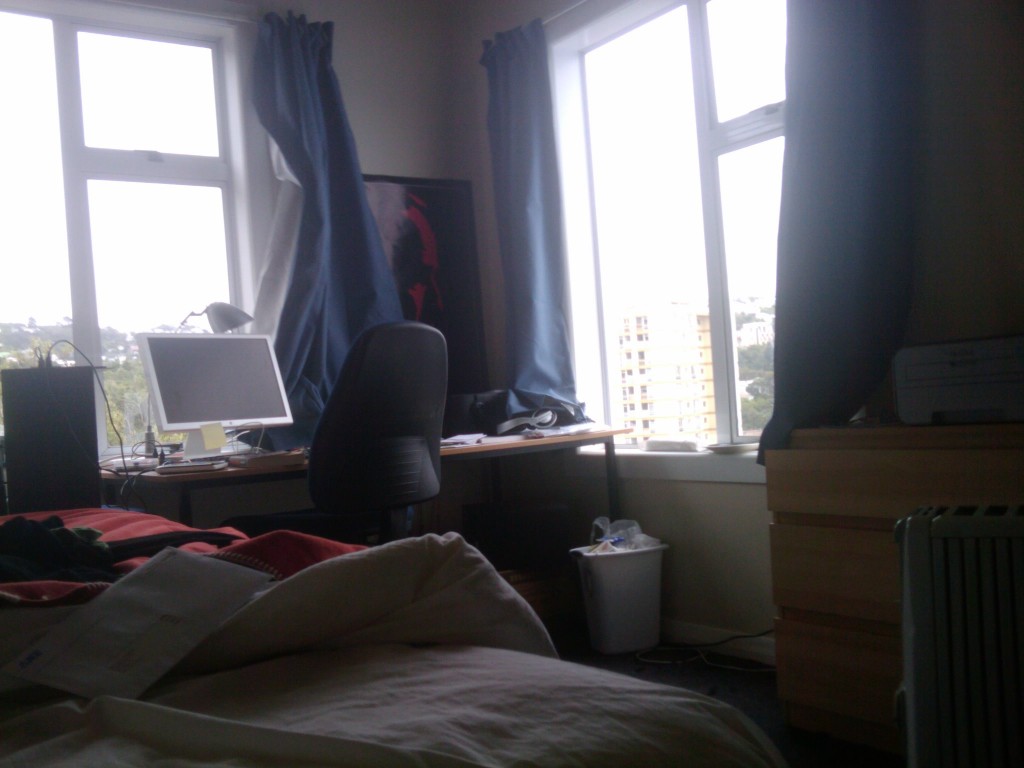 Room is $190/per week, plus expenses which consists of power, internet and core essentials such as cleaning supplies.
Our lease is currently valid till 12 Feb 2011, but we should be able to extend beyond that without too many problems.
Chuck me an email if you're interested. :-)