Sadly our favorite third flatmate @thatjohn is moving out to go overseas for a number of months, so we need to look for a replacement flatmate at #geekflat, ideally from May until Feb 2012 when our lease expires.
Flat is a 3-bedroom upstairs on Thompson St Mt Cook – 5mins walk to Manner's Mall (or what's left of it), 15mins to Lambton Quay or Courtney Place.
Current occupants are myself and @macropiper – ideally we want another geeky person – someone who understands ethernet vs wifi, the OSI layers, Linux, Open Source, why section 92a is bad and generally smart and loving of debates.
It's a pretty liberal flat, one single straight guy, one bi guy and a departing gay guy, one vegetarian and one meat eater and always plenty of friendly political debates.
In terms of physical specifications, room is reasonably large, big enough to fit a double bed and a desk.
Internet connectivity is provided via wifi and ethernet from a Telstracable modem. There is a small lounge with TV, PS3 & computer for video playback.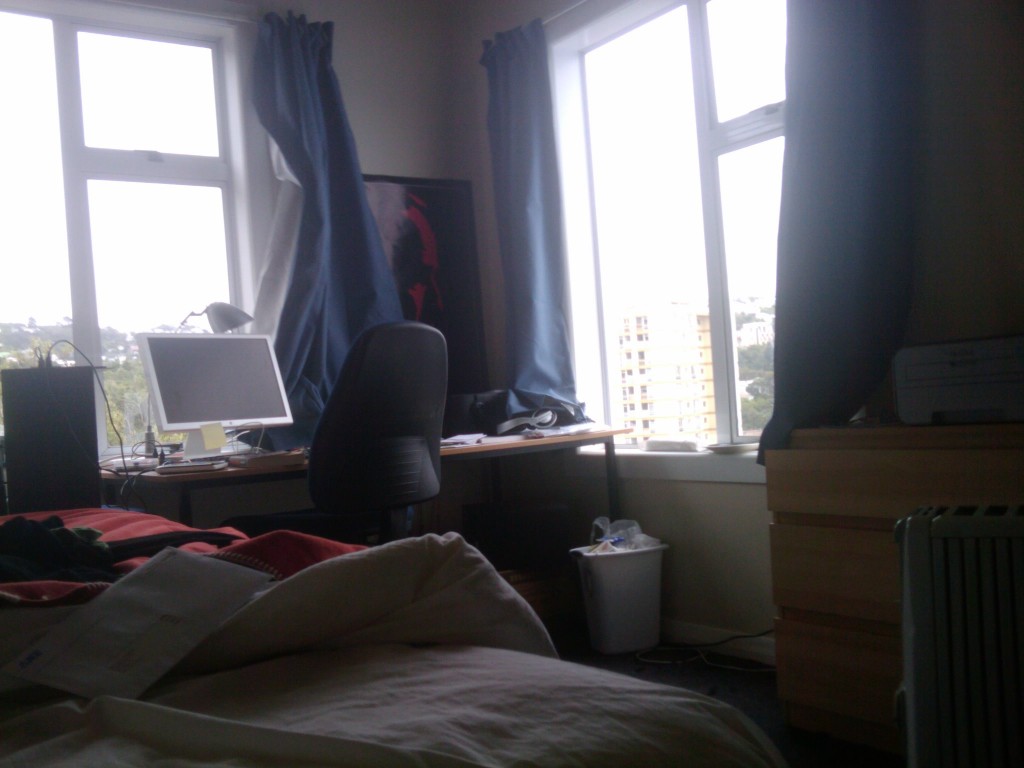 Room is $190/per week, plus expenses which consists of power, internet and core essentials such as cleaning supplies.
Our lease is currently valid until February 2012 – there will be the option to renew at that stage, although it is likely we will move to a different location then – if you get on well, we'd be happy to invite you along with us.
Chuck me an email if you're interested at jethro.carr@jethrocarr.com :-)