I'm not a huge superhero fan, I tend to prefer heroes who are (somewhat) bound by the real world yet manage to prevail.
However, I think if I have to choose one it's going to be Ozymandias as of the Watchman movie fame (I haven't read the comics, although from what I understand, the character is pretty similar in both).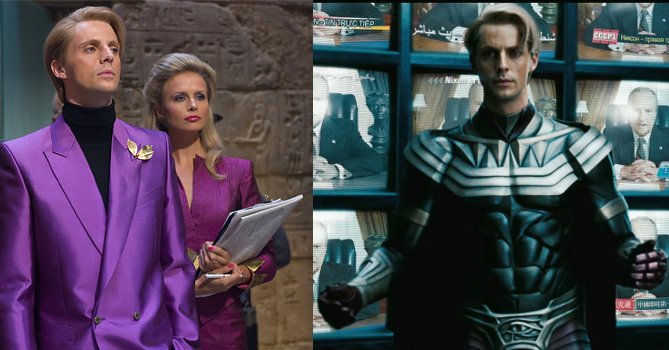 There's a number of reasons for this selection, mostly about the fact I can relate or admire him:
Self-made business man – duh, I run a company
Smartest man alive – my ego agrees :-P
Conflicted between superhero and supervillain, in the end destroys entire cities at the cost of millions of lives BUT knowing it will save billions and haunt him forever
Good at selecting hot ladies to hang around him (I mean, check out his cute PA)
Eye for design & theming – he has purple, I have amber :-)
If you haven't seen the Watchmen movie, you should, it's a masterpiece of cinematic brilliance, I loved it.